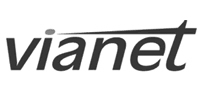 Priced From

$

2

.50/month each

2 GB of additional email storage space

100 MB of personal web space**
Request Additional Info
Overview
Online backup safeguards important data from virus, theft, environmental impact, hardware failure, accidental deletion and more.
Secure and Reliable
Unlike conventional backup methods (tape, CD-ROM, external hard drive etc.), data is encrypted (128-bit), compressed, and then uploaded to an off-site server. Everything runs automatically with no human intervention required. This eliminates all possibilities of negligence induced problems. This robust design guarantees an extremely high rate of successful restoration.
Easy to Use
After the initial setup of the client-side backup application, backups are done automatically and transparently. Users will not be disturbed when backup jobs are running. Manual backup or restoration can be done when needed.
Usage
Backup Amount
Pricing
Lite Usage
Up to 5GB (based on monthly peak usage)
$10.00/month
Additional Storage
$2.00 per GB/month
Heavy Usage
Up to 35GB (based on monthly peak usage)
$35.00/month
Additional Storage
$1.00 per GB/month
**Personal web space starting from $5.00 /month
© 2023 Vianet